Custom
Home Tile

In Racine
---
Are you ready to upgrade the look of your home? The kitchen remodeling experts at Mayflower Tile provide you with beautiful custom home tile In Racine. Let us take your home from dated to ``Wow!``
Transform the look of your home
Custom Home Tile In Racine
There's nothing more transforming to your home than  custom home tile in Racine with a tile backsplash or beautifully designed shower. Making a tile work of art takes skill and precision. That's why Mayflower Tile has experienced tile experts. They will work with you to find the design and materials to make your tile vision a reality. When you're ready for custom home tile in Racine , trust the tile experts at Mayflower Tile!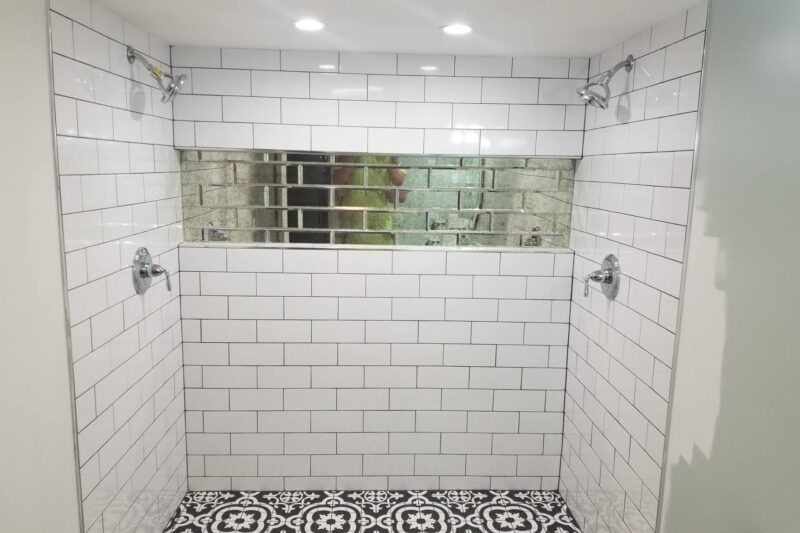 About Mayflower Tile
Mayflower Tile is a Kenosha tile company serving Southeastern Wisconsin. We want to improve your home in the quickest, most cost-effective way possible. We strive to provide you with the best tiling experience you could possibly have.  At Mayflower Tile we pride ourselves on how well we know tile. Our knowledgeable staff will walk you through your kitchen renovation process step by step, so that you know where we're at from the first tile laid to the last. You can trust your custom tile project will go smoothly with our team at Mayflower Tile. Make sure to follow us on our Facebook page to keep up with all things Mayflower Tile!